Florida Pricing
All our buildings in Florida are Certified to 170 mph winds and 26 Gauge Panels to meet Florida Code.


We service a wide area of states. We pride ourselves on delivering a top quality product with competitive pricing. To meet certain conditions in certain areas the price may differ based upon that States and County Code requirements. Some Counties Require Site Specific Plans which are Available for an additional charge.
Because of the Wind and Rain that Florida gets during hurricane seasons Our buildings are Certified at 170 mph winds and have 26 Gauge Panels and have to be built at the 10 Foot height. Also our buildings are built on Four foot Centers which provide the strongest Metal Building in the Industry.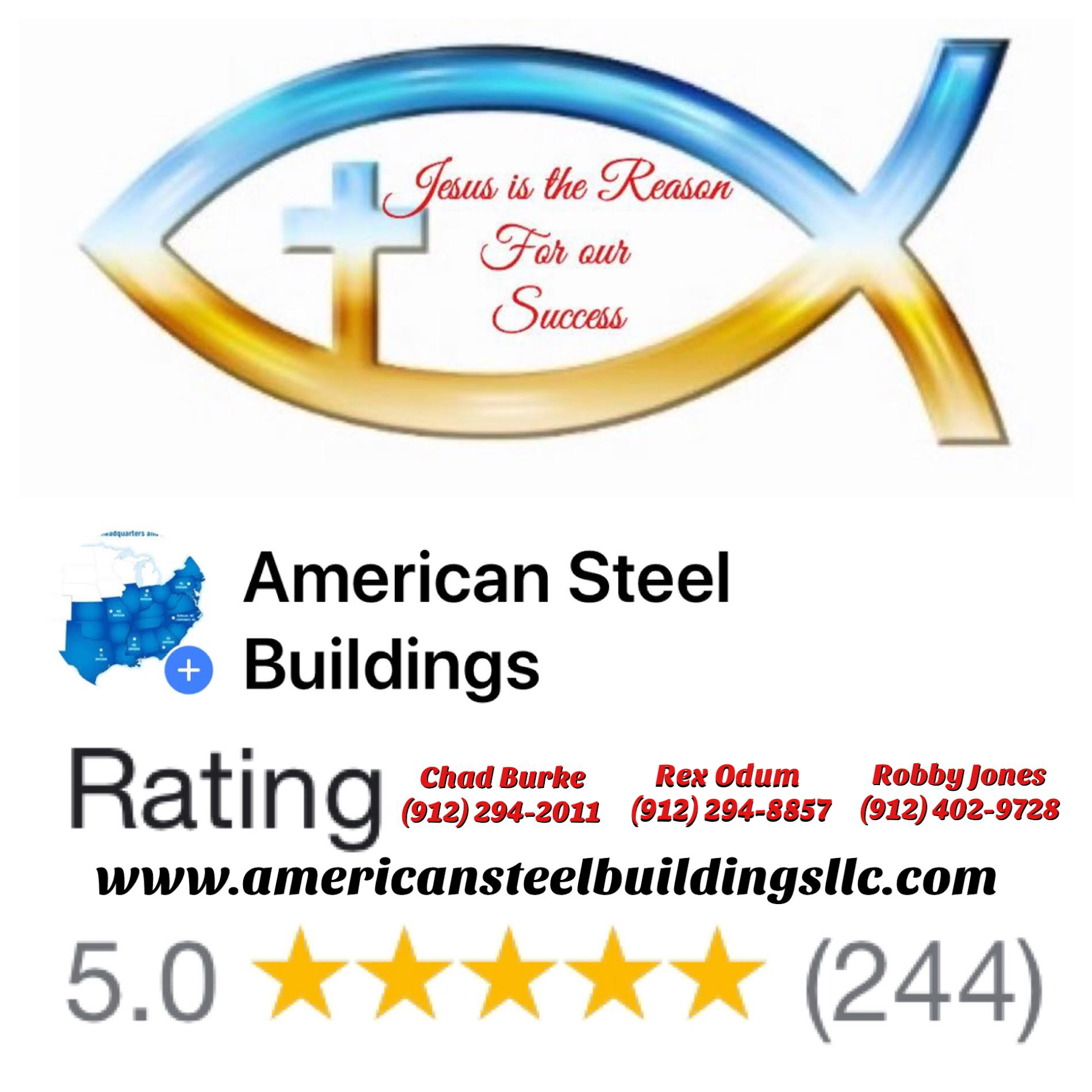 44x31x12/9
Vertical Roof
Florida Certified 170 mph
Heavy Duty 12 Gauge
(2) 10x10 Garage Doors
(2) 8x7 Garage Doors
(1) 36x80 Walk In Door
(3) 30x36 Deluxe Windows
24x41x9
Vertical Roof
Florida Certified 170 mph
Heavy Duty 12 Gauge
(1) 10x8 Garage Door
(1) 36x80 Walk In Door
(2) 30x30 Windows
48X51X14/9
Vertical Roof
Florida Certified 170 mph
Heavy Duty 12 Gauge
(1) 10x14 Garage Door
(2) 10x7 Garage Doors
(2) 36x80 Walk In Doors
(12) 30x30 Windows
24x46x10
Deluxe All Vertical
Vertical Roof
Florida Certified 170 mph
Heavy Duty 12 Gauge
(3) 10x8 Garage Doors
(1) 36x80 Walk In Door
(3) 30x30 Windows
40x72x16 w/ 12x21 Lean Too
Vertical Roof
Deluxe All Vertical Siding
Florida Certified 170 mph
14 Gauge Framing
(2) 12x14 Certified Garage Doors
(1) 36x80 Walk In Door
(3) 30x36 Windows
(1) 12x21 Vertical Roof Lean Too
24x31x10 w/ 12x31 Lean Too
Vertical Roof
Florida Certified 170 mph
Heavy Duty 12 Gauge
(2) 10x8 Garage Doors
(1) 36x80 Walk In Door
(1) 30x30 Window
(1) 12x31x7 Vertical Roof Lean Too
48x41x12/9
Vertical Roof
Florida Certified 170 mph
Heavy Duty 12 Gauge
Deluxe All Vertical Siding
Deluxe Two-Tone Paint
Center Section 24x41x12
(1) 10x10 Garage Door
(2) Side Sections 12x41x9 Lean To's
(2) 9x8 Garage Doors
(3) 45 Degree Angle Frame outs
(2) 36x80 Walk In Doors
30x41x12
Vertical Roof
Florida Certified 170 mph
Heavy Duty 12 Gauge
(3) 10x10 Garage Doors
(1) 36x80 Walk In Door
30x50x14
Vertical Roof
Florida Certified 170 mph
Heavy Duty 12 Gauge
(2) 12x12 Certified Garage Doors
(1) 36x80 Walk In Door
(3) 30x30 Windows
30x60x14
Vertical Roof
Florida Certified 170 mph
Heavy Duty 12 Gauge
(3) 10x8 Garage Doors
(1) 36x80 Walk In Door
(2) Side Frame Outs
30x61x12
Vertical Roof
Florida Certified 170 mph
Heavy Duty 12 Gauge
Deluxe All Vertical Siding
(2) 9x10 Garage Doors
(2) 36x80 Walk In Doors
54x41x12/9
Vertical Roof
Florida Certified 170 mph
Heavy Duty 12 Gauge
Deluxe All Vertical Siding
(1) 10x10 Garage Door
(1) 36x80 Walk In Door
(5) 30x36 Deluxe Windows
30x41x12
Vertical Roof
Florida Certified 170 mph
Heavy Duty 12 Gauge
(2) 10x10 Garage Doors
(1) 30x36 Window
(2) Side Frameouts w/ Header Bars
(3) 45 Degree Angles
30X70X12
Vertical Roof
Florida Certified 170 mph
Heavy Duty 12 Gauge
(1) 10x12 Garage Door
(1) 36x80 Walk In Door
(2) 30x30 Windows
30X50X14
Vertical Roof
Florida Certified 170 mph
Heavy Duty 12 Gauge
(1) 10x14 Garage Door
(1) 10x10 Garage Door
(1) 36x80 Walk In Door
24X61X12
Vertical Roof
Florida Certified 170 mph
Heavy Duty 12 Gauge
(5) 10x10 Garage Doors
(1) 36x80 Walk In Door
30x160x14
Vertical Roof
Florida Certified 170 mph
Heavy Duty 12 Gauge
(2) 10x10 Garage Doors
(2) 36x80 Walk in Doors
44x51x16/12
Vertical Roof
Florida Certified 170 mph
Heavy Duty 12 Gauge
(1) 12x15 Garage Door
(2) 10x10 Garage Doors
(1) 36x80 Walk In Door ( not pictured)
48x31x12/9
Vertical Roof
Florida Certified 170 mph
Heavy Duty 12 Gauge
(1) 10x7 Garage Door
(2) 10x10 Garage Doors
(1) 36x80 Walk In Door
(1) 30x30 Window
(1) 3x31 Panel
(2) 1/2 Gables
24x51x12
Vertical Roof
Florida Certified 170 mph
Deluxe All Vertical Siding
Heavy Duty 12 Gauge
(4) 10x8 Garage Doors
(1) 36x80 Walk In Door
(1) 30x30 Window
44x31x12/9
Vertical Roof
Florida Certified 170 mph
Deluxe All Vertical Siding
Heavy Duty 12 Gauge
(2) 10x7 Garage Doors
(1) 10x10 Garage Door
(1) 36x80 Walk In Door
(1) 30x30 Window
24x70x12
Vertical Roof
Florida Certified 170 mph
Heavy Duty 12 Gauge
Deluxe All Vertical Siding
(4) 10x8 Garage Doors
(1) 10x10 Garage Door
(1) 36x80 Walk In Door
(2) 30x36 Windows
Deluxe Two Tone Wainscoat
54X41X12/9
Vertical Roof
Deluxe All Vertical Siding
Heavy Duty 12 Gauge
Florida Certified 170 mph
(2) 10x10 Garage Doors
(2) 10x7 Garage Doors
(1) 36x80 Walk In Door
(4) 45 Degree Angles
Deluxe Two Tone Wainscoat
42x41x14/11
Florida Certified 170 mph
Vertical Roof
Heavy Duty 12 Gauge
(1) 12x12 Garage Door
(1) 10x9 Garage Door
(2) 36x80 Walk In Door
(2) 30x30 Windows
(1) 12x41x8 Vertical Roof Lean Too
48x61x14/9
Florida Certified 170 mph
Vertical Roof
Heavy Duty 12 Gauge
(2) 10x12 Garage Doors
(2) 10x7 Garage Doors
(1) 36x80 Walk In Door
(10) 30x30 Windows
48x51x16/12
Florida Certified 170 mph
Heavy Duty 12 Gauge
Vertical Roof
Deluxe All Vertical Siding
Deluxe Two Tone Paint
(1) 12x14 Garage Door
(2) 10x10 Garage Doors
(1) 36x80 Walk In Door
40x41x12/9
Vertical Roof
30x40 Enclosed
26 Gauge Panels
Florida Certified 170 mph
Heavy Duty 12 Gauge
(1) 10x10 Garage Door
(1) 36x80 Walk In Door
(6) 30x30 Windows
(1) 10x41 Vertical Roof Lean Too
Half Gables
30x46x14 w/12ft Lean Too
Vertical Roof
Florida Certified 170 mph
Heavy Duty 12 Gauge
(2) 12x12 Garage Doors
(1) 8x8 Garage Door
(1) 36x80 Walk In Door
(1) 30x30 Window
(1) 12x46 Vertical Roof Lean Too